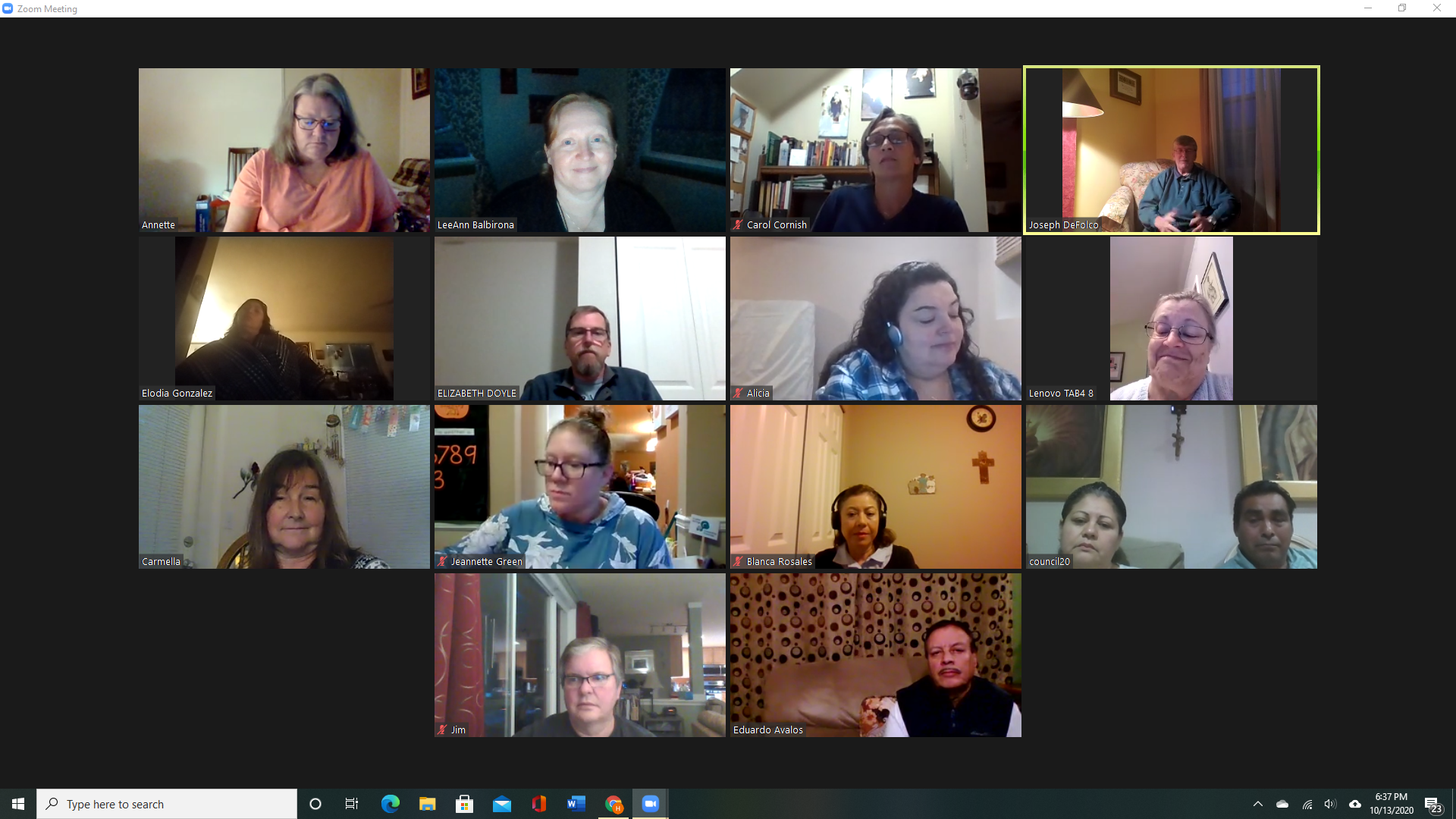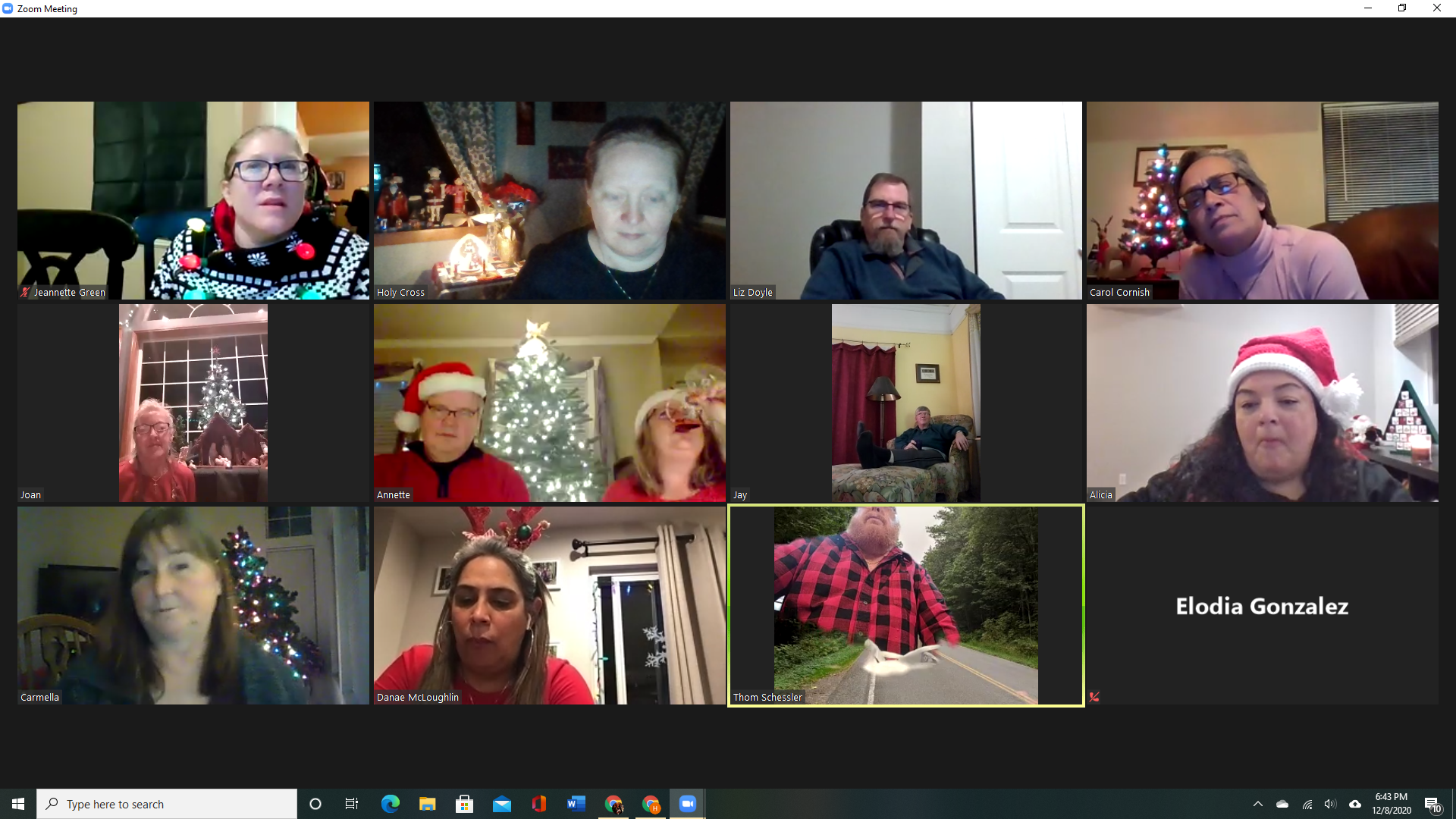 Above: combined Councils Christmas party, December 2020. At left: Parish Council meeting via Zoom, October 2020.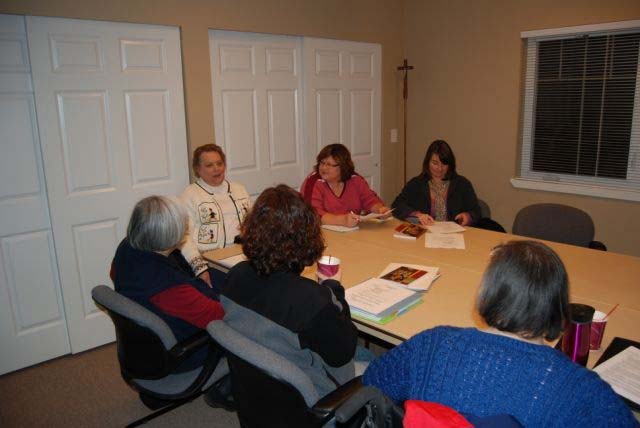 Parish Council meeting in the conference room, pre-pandemic
The Pastoral Council
The council's main purpose is to investigate, reflect and reach conclusions about pastoral matters to recommend to the parish priest  as appropriate. 

The council has representatives from all major ministries, service organizations and the parish at large.
Current Minutes
Our Finance Council
 Parish Finance Council assists the pastor in the administration of parish temporal matters. An active, well-formed Parish Finance Council is a key element for promoting the financial health of a parish, assuring accountability and assisting the pastor with his temporal responsibilities.
2021-2022 Parish Council Members
Staff: Fr. Jay DeFolco,  Alicia Ramirez, LeeAnn Balbirona,  Annette Van Dyke
Parish Members: Eduardo & Rosario Avalos, Elodia Gonzalez, Angel & Emilia Herrera, Pat Thomson, Carmella Barger, Blanca Rosales, Brian Doyle, Thom Schlesser, Jim Van Dyke, Angel Herrera Jr.
Upcoming Meeting Dates via Zoom: March 8, April 12, May 10
2021-2022 Finance Council Members
Staff: Fr. Jay DeFolco, Alicia Ramirez, Annette Van Dyke
Parish Members: Joan Dixon-Schmidt, Jon Kurtenbach, Debby Ames, Danae McLoughlin
Upcoming Meeting Dates via Zoom: March 8, April 12, May 10